The Dish
What's new at Kabab-Je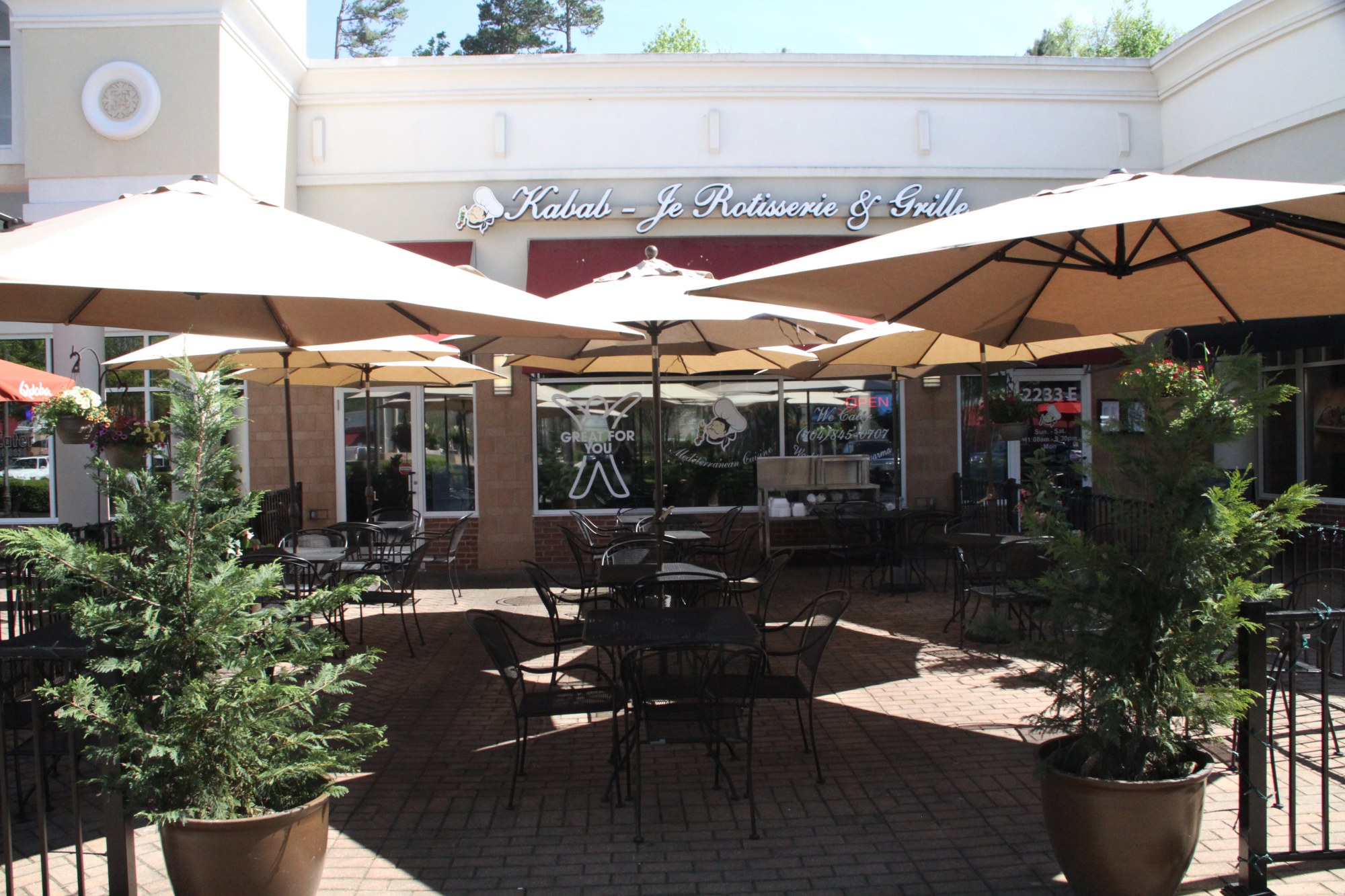 Craving Kabobs, Grilled Veggies and Falafel?
We're open for dine-in, takeout and curbside pickup!
Take a break from the canned or pre-packaged meals and treat yourself and the family to some delicious, healthy and authentic Mediterranean cuisine.
How it will work:
Please call in your order:
Drop by to pick up your food.
Prefer curbside pickup? No problem! Once you arrive – give us a call and your hostess will bring your food to you.
Drive home with a hot and wholesome meal!
We look forward to seeing your smiling faces, and as always, we appreciate you and thank you for your patronage.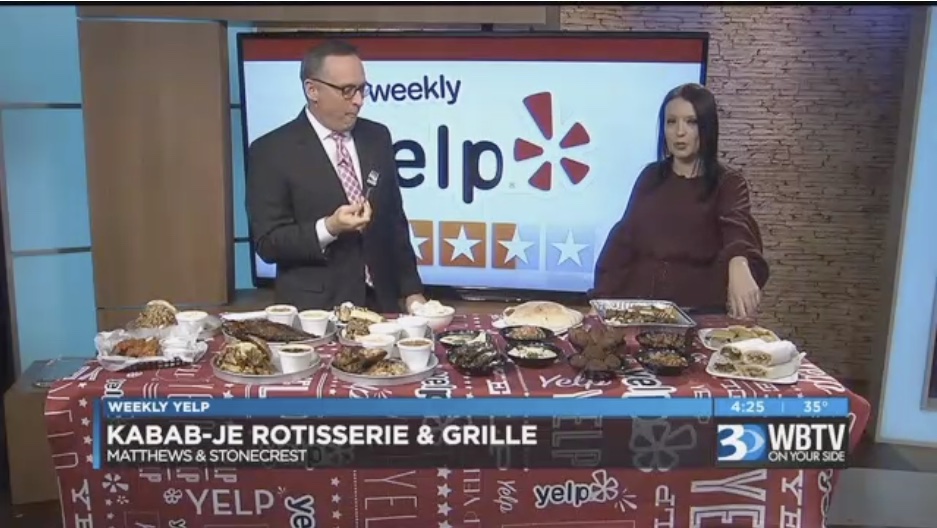 Check out Kabab-Je on WBTV's "Weekly Yelp," a TV news segment that features delicious dishes from Yelp!'s Top 100 restaurants in the Charlotte area. Watch the video and see a sample of the tasty Mediterranean offerings that put Kabab-Je in the top 3!
(Fast forward to 1:41 for Kabab-Je)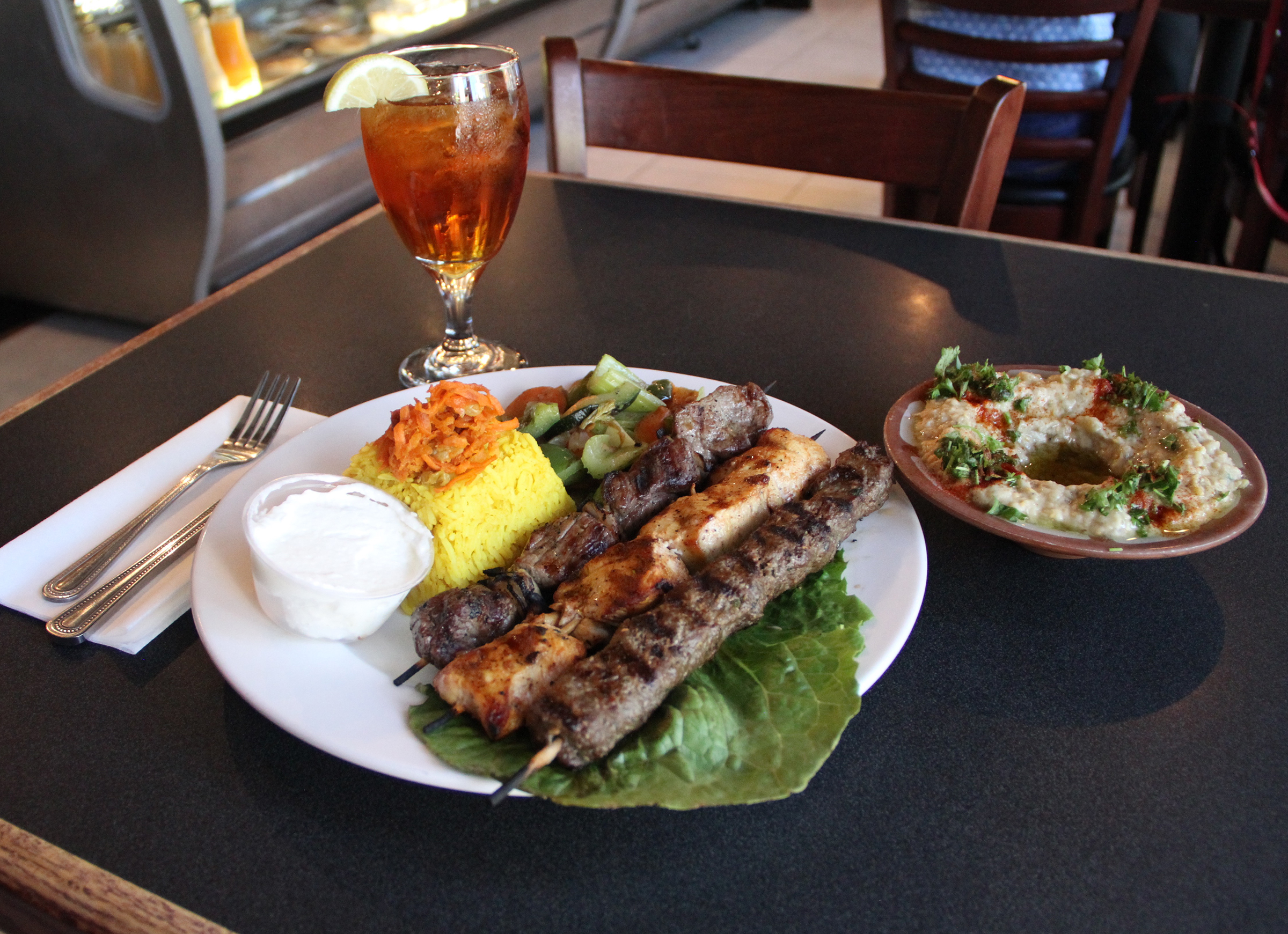 You'll find it difficult to ignore the many mouth watering temptations that Kabab-Je is famous for. Dining out is not just about food, it is also about the experience that brings out a whole lot of joie de vivre. Kabab-Je Rotisserie & Grille has truly earned its reputation as the Charlotte area's leading Lebanese Restaurant, offering casual dining and an unparalleled ambiance. The menu is a wish list for lovers of fresh, delicious food and also features a wide selection of hot and cold beverages, including coffee and fresh fruit juices. Kabab-Je offers a wide variety of mezze, kebabs, shawarma and fish preparations. Continental food is also available, as is garden-fresh fruit and vegetables, an array of delicious sweets and pastries, and mounds of the finest olives, cheeses and spices.